The Bug River (narrative)
About the Director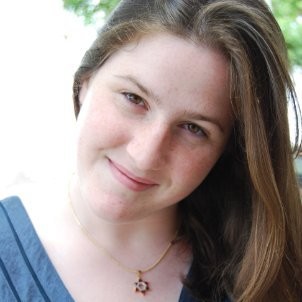 Eugina Gelbelman is a first-generation American screenwriter and director from Brooklyn, New York. Her parents are Jewish refugees from the former Soviet Union. She wrapped shooting on her first feature film, the self-financed 10k microbudget, "The White Goddess", in February 2020 and the project is currently streaming on Amazon Prime and Tubi. It is a psychological thriller in the vein of Misery.
She graduated from the Film MFA Program at Stony Brook University (a program run in part by Christine Vachon's Killer Films), with a concentration in Screenwriting in May 2019. Previously, she attended McGill University where she studied History and Russian Literature and received her Bachelor of Arts degree, with Honors, in 2013.
Synopsis
The Bug River is a story of three teenage girls, Rachel, Sonia, and Moiara, who experience the horror of Bogdanovka, but come together in friendship in their despair and determination to survive. It is based on the true holocaust testimony of my grandmother Esther Gelbelman, and the book " Jews, Cross the Dniester!" by her lifelong friend Sonia Palty. They survived the massacres of Romanian Jewry during WW2 and became friends under those unimaginable circumstances.
Director's Statement
I chose to tell the story of The Bug River, because in my childhood, and throughout my life, my grandmother's Holocaust experience hung over me and my family like a dark, unknowable shadow that I could never understand or comprehend. I wrote the script to try to connect to my grandmother and tell her story, and to try to come to some kind of comprehension of my own history and past family traumas. I'm believe that connecting to and understanding history and remembering where you come from is an important part of being a human being. Storytelling and filmmaking are such powerful ways to connect people to their history and themselves. I think telling at least a minute part of the story of what happened to Romanian Jewry during WW2 is incredibly important as that part of Holocaust history has largely gone unnoticed by many, especially in art and film. I think telling the story of three teenage girls who had their childhoods robbed from them in the most brutal way is also crucial as many films about the Holocaust are told through the male perspective. I want to connect to my own history and hope that I can share my past in a way where it touches and illuminates something for others. One of my grandmother's main hopes after the war was to make sure Bogdanovka, Transnistria and the Holocaust in Romania was never forgotten.
Social Media