Why a Holocaust Film Competition?
Recognizing the potential of movies to reach large numbers of people, educate and spark powerful discussions among audiences, the Claims Conference is holding a worldwide competition to invite talented, emerging filmmakers to make short films about the Holocaust.
With the last of the survivors aging rapidly, the Claims Conference encourages the creation of compelling projects that will educate and raise awareness about the Holocaust once these eyewitnesses are gone.
Who Can Enter?
"Short Film, Large Subject: Emerging Filmmaker Contest" invites emerging directors of age 18 and over, from any country, to submit a screenplay or documentary treatment for a short film about the Holocaust (the systematic persecution and murder of Jews by the Nazis and their collaborators between 1933 and 1945) and/or the experiences of Jewish Holocaust victims. While the film can tell a fictional story, information relating to the Holocaust must be historically accurate.
For the purpose of this contest, Claims Conference defines emerging as filmmakers who have not completed more than one feature film and whose previous work has been publicly screened. The director must not have made more than one feature length film, although there is no restriction on the number of previously directed short films.
Applications open on May 2nd, 2022. The deadline for submissions is  11:59 PM ET on June 21st, 2022 (DEADLINE EXTENDED).
It may take some time to complete your registration in Fluxx, so it's best to create an account as soon as possible.
Entries will be judged by a panel of Holocaust scholars and film industry professionals.
Who is Sponsoring the Competition?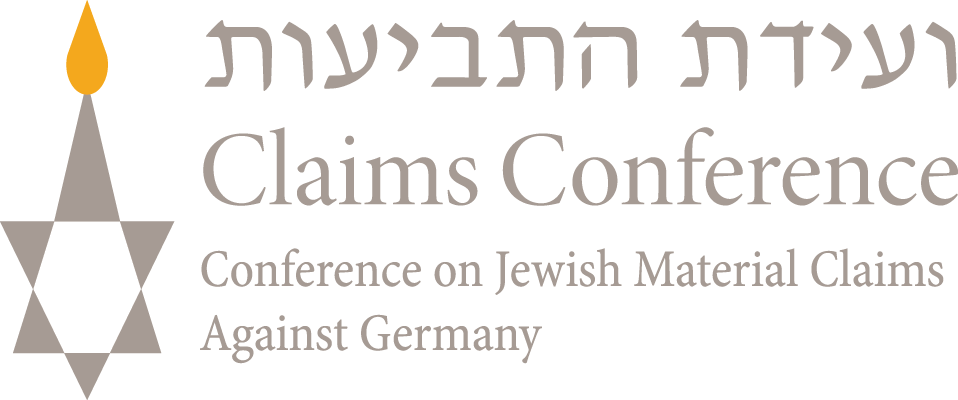 For almost 70 years, the Conference on Jewish Material Claims Against Germany (Claims Conference) has secured compensation and restitution for Jewish victims of Nazi persecution and their heirs. The Claims Conference negotiates with governments and industry; administers compensation payments; recovers unclaimed Jewish property and advocates for continued restitution; and funds social welfare services for Jewish Holocaust victims. For more information: www.claimscon.org.
The Claims Conference also distributes grants to support and promote Holocaust education, documentation and research around the world, to ensure the memory and lessons of the Holocaust are preserved for current and future generations. This work was expanded in 2010 to include films about the Holocaust.
---