Nothing Else Good Remains (Documentary)
About the Director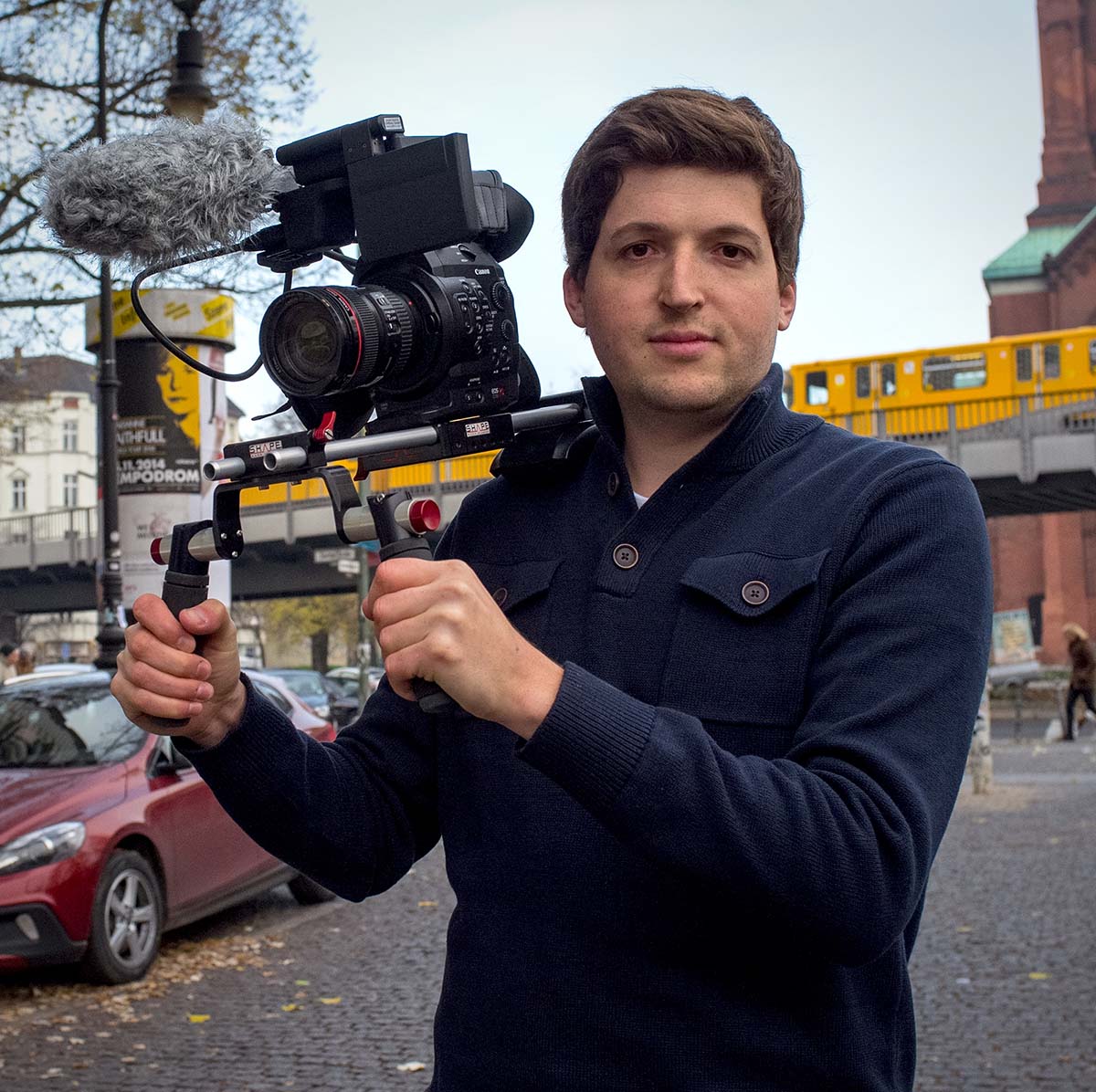 Marius Anderson is a German filmmaker now based in Duluth, Minnesota. He works mostly solo as a cameraman for networks and news organizations around the world including DW-TV (German TV), SRF (Swiss TV), and ARTE (France/Germany) covering news stories, current events, and sports. He also works with clients such as The Athletic and Amazon Studios to help them bring their stories to life with compassion and a focus on finding deep meaning in every story. Marius is currently directing his second independent documentary, a mystery about the search for a family that left behind a cherished bible in a small town in Germany at the height of the Holocaust. His first independent film was about a professional opera in the middle of rural Northern Minnesota. Read more about Marius on his production company website, London Road Films: www.londonroadfilms.com
Synopsis
The story starts in 1990 with a father and son in Bopfingen, Germany, who are renovating a home they'd just bought. During the demolition, they discovered a chest hidden behind a double wall in the attic. Tucked inside was a large, gilded Jewish Bible that looked like it had been carefully placed there as if the owners expected to return. It was heavy, about 22 pounds, and very intricately decorated. It seemed valuable and important, and the son held onto it for nearly 30 years. But in April 2017, he decided to sell it on eBay for about $75.

When German art historian Gerhard Roese received the bible, he realized immediately it was precious. Not only were the illustrations made by a prolific book illustrator from the 19th century, but he suspected the well-worn book was important to the family that used it. But who were they? Out of respect, Roese did not even open the bible. He started an art project where he took photos of people from different ages, backgrounds and religions looking through the bible while wearing white gloves. There was no name of the original owners anywhere, and Roese realized the chances were slim that he could find descendants. Then, when a student was carefully exploring the Bible, a postcard from the 1930s tumbled out. Finally, a clue!

Eventually, Roese donated the bible to the local synagogue in Bopfingen to be preserved and protected. The story caught the eye of a historian at the United States Holocaust Memorial Museum, and she made it her mission to find any heirs. During the Holocaust, entire Jewish families were murdered, so it was thought that finding a connected family member would be unlikely, if not impossible.

After years of searching, the bible was eventually reunited with descendants — a family living in New York City. In July 2022, the great grandson of the book's original owner used the bible at his wedding, completing a circle that started with the Holocaust and ends with hope for the future.
Director's Statement
I try to make stories that I find deeply moving, encouraging or motivational. This story speaks to me on many levels. As a German filmmaker who grew up with the Holocaust as part of my everyday life, I know that I must find a way to tell the stories of what happened during my nation's darkest time. This is my chance to do that.

Connecting with a Jewish producer for this project brings this film full circle as we hope to create understanding and spark discussion about the memory of the Holocaust through the items left behind and the small chance of reuniting a precious heirloom to the heirs. l couldn't help wondering if it would even be possible and that mystery consumed me.
Website
Social Media