The Ice-Cream Man (narrative)
About the Director
Robert Moniot (pronounced Mon-Yō) began his career In Hollywood as an actor and stuntman in films such as BILOXI BLUES, GREAT BALLS OF FIRE, FRANK AND JESSE, and HOOK.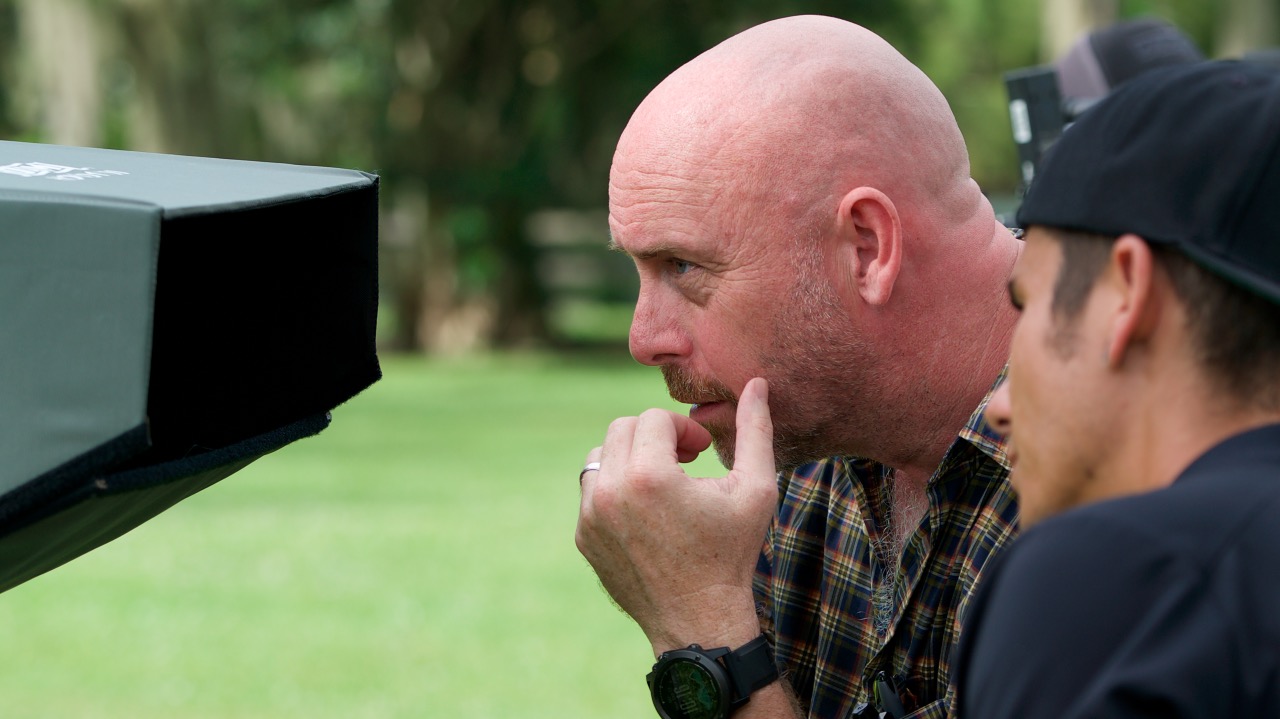 His first short film as a producer, THE DANCING COW, won awards at film festivals world-wide, and became the first title hand-picked by Steven Spielberg and Ron Howard for their online content venture POP.com. Rob's directorial debut, PEARL HARBOR II: PEARLMAGEDDON was purchased by and aired on HBO.
His first feature screenplay, the satire ARMAGEDDAGAIN, made that year's Black List and was optioned by New Line Cinema. His WWII action script THE BERLIN GAME is in development with producer Lauren Shuler Donner (X-Men).
Other projects include a disaster film entitled SEVEN DAYS OF THE DRAGON; a limited series entitled CENTURION; and BUCKINGHAM BOYS, a heist comedy.
Rob is repped by attorney Leslie Abell.
Synopsis
ERNST CAHN (51), the co-owner of the most popular ice cream parlor in Amsterdam, is horrified to discover he is being set up as a scapegoat by the future "Butcher of Lyon," LT. KLAUS BARBIE (28). When Ernst's desperate act of resistance leads to his arrest and torture, the public outcry sets off a chain of events that leads to the "February Strike," the largest mass resistance against the Nazis during World War II.
Director's Statement
The history books say Ernst Cahn was very popular and well-liked by all, and that fact is what drew me to this story. In photographs, Ernst's broad smile and ample girth make it easy to imagine how much he loved both his customers and his profession. That this happy man found himself squarely in the sights of the infamous "Butcher of Lyon," Klaus Barbie, is harrowing. What happened after word spread that Ernst had been arrested is, in my opinion, profound.
I am increasingly alarmed and angered by the disinformation that I see every day, spreading like a cancer throughout the United States and abroad. I can't believe that Holocaust denial is actually real. That hate is so casual. That ignorance is so common.
That evil is so…tolerated.
It has to be fought. It has to be defeated. Cinema can be a powerful weapon in that battle, and I very much intend to wield it.
Website
Social Media