Wallpaper (narrative)
About the Director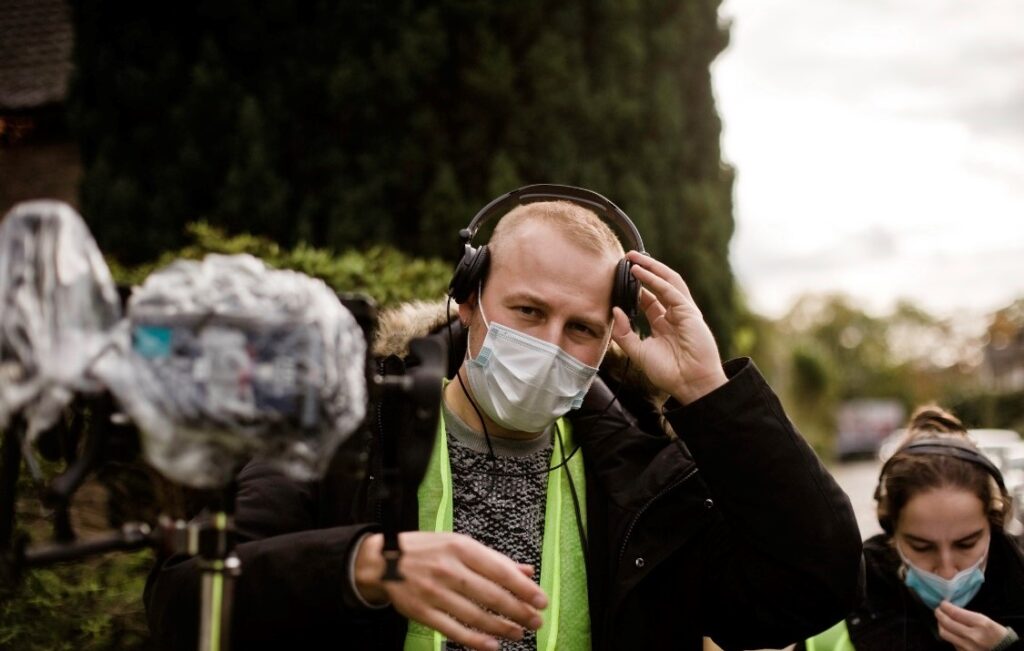 Tomasz works as a writer/director in scripted film and television, and a producer on documentaries.
His recent short, Thank You So Much, has played at a range of BIFA and BAFTA qualifying festivals and taken several prizes. Tomasz recently completed Screen Yorkshire's inaugural Flex Programme as a Director, where he developed and co-wrote an original drama series, Hot Air. He was also part of the team behind Zen School of Motoring, winner of Best Short Form Scripted at the Broadcast Digital Awards in 2022.
On the unscripted side, Tomasz has worked on the BAFTA-nominated Losing It: Our Mental Health Emergency (C4), and produced films including Inside The Secret World of Incels (BBC). At Sheffield Doc / Fest 2022, Tomasz was a finalist in C4's First Cut pitch, with a short film about a Ukrainian clown who evacuates children during the war.
Synopsis
For his 86th birthday, Anton Felder is taken on a surprise trip to Poland by his daughter. They find the flat he grew up in and it's exactly how he described. But Anton dissociates, seeing only a bleak shadow of his birthplace. Meanwhile, Mirjam Charpark, takes her grandson to track down the village of her youth. They find only a dirt road. But from the undergrowth, Mirjam retraces her memories and brings them to life.
Director's Statement
I grew up in a Polish household in the UK, raised on stories of a land that no longer existed – the Polish People's Republic of the 60s, 70s and 80s.
Every time I visited the new Poland as a child, I tried to see where the old Poland that was in my head had gone to. What did it mean for all of my history, my reference points, my culture, to look nothing like how I imagined it? But what truly nailed this mystery into me was that each time I went back, I became more aware of another Poland that had disappeared, another faded memory from even earlier; Jewish Poland.
In the 90s and 2000s, dilapidated synagogues and cemeteries re-emerged from the dust of the regime, along with the rest of Poland. History was suddenly reopened, ready to be re-examined, and the excavation of my own cultural past would be permanently tied with learning about a Jewish past that was coming up against the shame and reluctance of Polish memory.
The story of Anton and Mirjam is a way to try and comprehend these emotions of returning to a place that formed you, but that no longer exists. It's a story that's been told before, but there is a particular reason to retell it now. There is a historical irony to the return of Jewish refugees to Poland at a time when it's taking in over 3.5 million Ukrainians. Their welcome to Poland starkly contrasts with the experiences of Jewish refugees. I hope this story can offer a powerful reflection on cultural memory and the fact that history doesn't wait for us to come to terms with the past before it further complicates it.
Social Media